3480 Highway 96 S Bypass
Silsbee
TX
77656
Dean Bernal

Mason Garsee

Morgan King

Drel Johnson

Chris Harvey

Madison Hess

Kendall Butler

Kendall Butler

Service Technician

Andrew Chesser

Andrew Chesser

Service Technician

Austin Smith

Austin Smith

Service Technician

Bryce Franklin

Bryce Franklin

Lube Technician

Edgar Serrato

Edgar Serrato

Lube Technician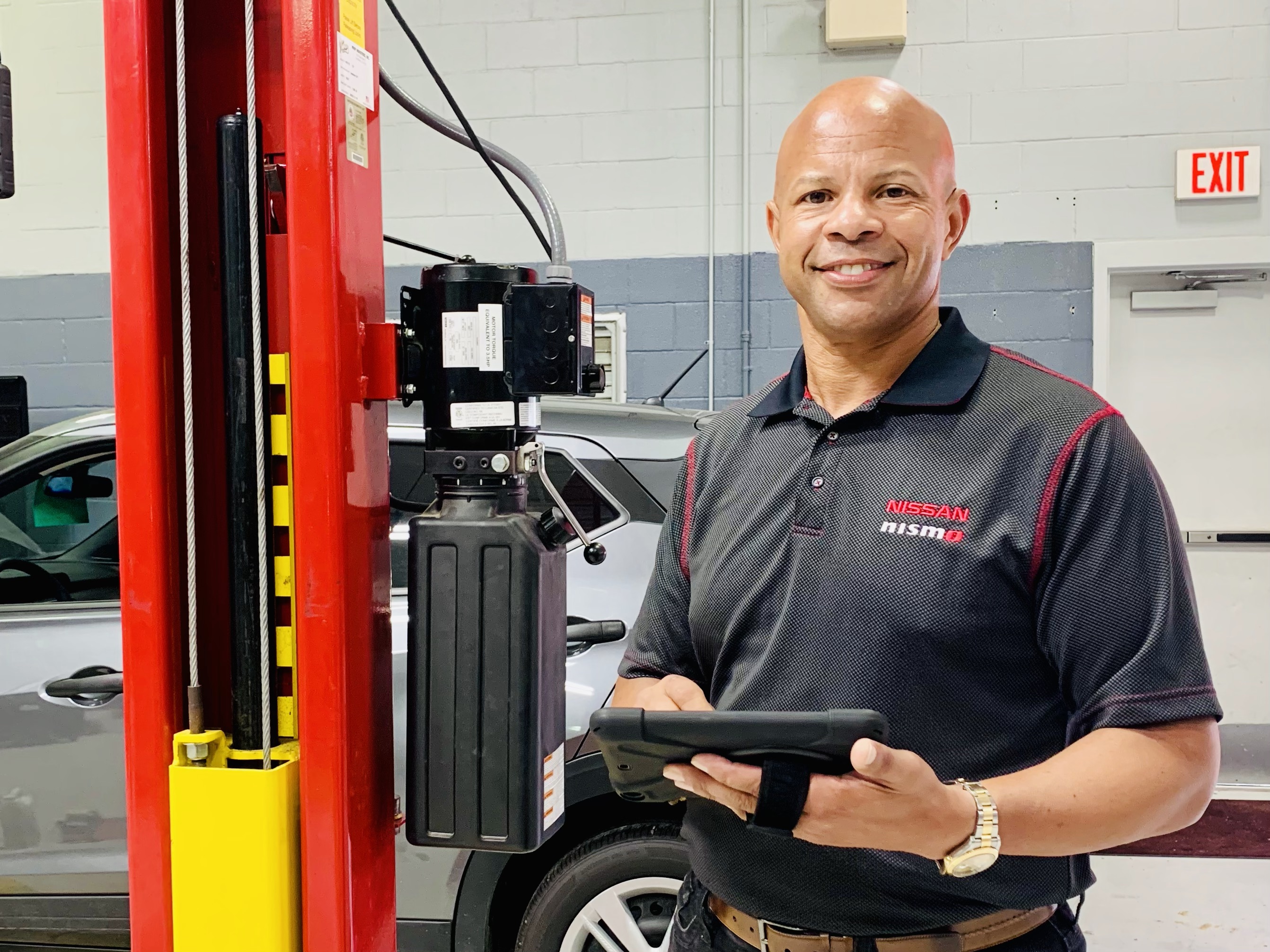 3480 Highway 96 S Bypass
Silsbee
TX
77656
Hours
Monday

8:00am - 5:00pm

Tuesday

8:00am - 5:00pm

Wednesday

8:00am - 5:00pm

Thursday

8:00am - 5:00pm

Friday

8:00am - 5:00pm

Saturday

8:00am - 5:00pm

Sunday

Closed
Nissan of Silsbee has Nissan Factory Trained and Certified Technicians who have the latest diagnostic and maintenance equipment! We are here to fix your Nissan vehicle quickly with genuine Nissan Parts. Our friendly and courteous staff is committed to providing exceptional Nissan service.

Your Nissan vehicle represents a significant investment and taking an active role in maintaining your vehicle will help you protect this investment. Proper maintenance will help extend the life of your Nissan and preserve its value. In addition to helping you avoid costly repairs down the road, regular maintenance will optimize your Nissan's performance, safety and fuel efficiency.

For example, over time your Nissan car, SUV, truck or minivan will be exposed to natural environmental factors such as friction, pollution, and temperature extremes. Let our Nissan of Silsbee Service Team help you to learn about minimizing factors such as:

Friction: Certain auto parts naturally contact others, causing friction. We can assist you to get more information about friction, potential problems, and a schedule for oil changes and lubrication.

Pollutants: Dirt, corrosion, and other materials can clog fuel and lubrication systems.

Damage: Environmental elements such as industrial fallout, air pollutants, and even sunshine can damage your Nissan.

Nissan of Silsbee will keep your Maxima, Frontier, Quest, Murano, Sentra, 370z, Altima, Titan, or any other Nissan running at peak performance. Factory-trained, ASE Certified Nissan technicians understand Nissan vehicles better than anyone else. They also use Genuine Nissan Parts and Accessories, which meet Nissan performance standards, won't adversely affect your vehicle's warranty or resale value, and help you avoid excess wear-and-use expenses with your lease by providing an ideal look and fit. Plus, they're all backed by a limited warranty.

At Nissan of Silsbee, our service department provides repairs and routine maintenance on all Nissan models and other vehicles we sell. Stop by today and take advantage of our service specials as well.